World Steak Challenge
Polish beef steaks are conquering the world.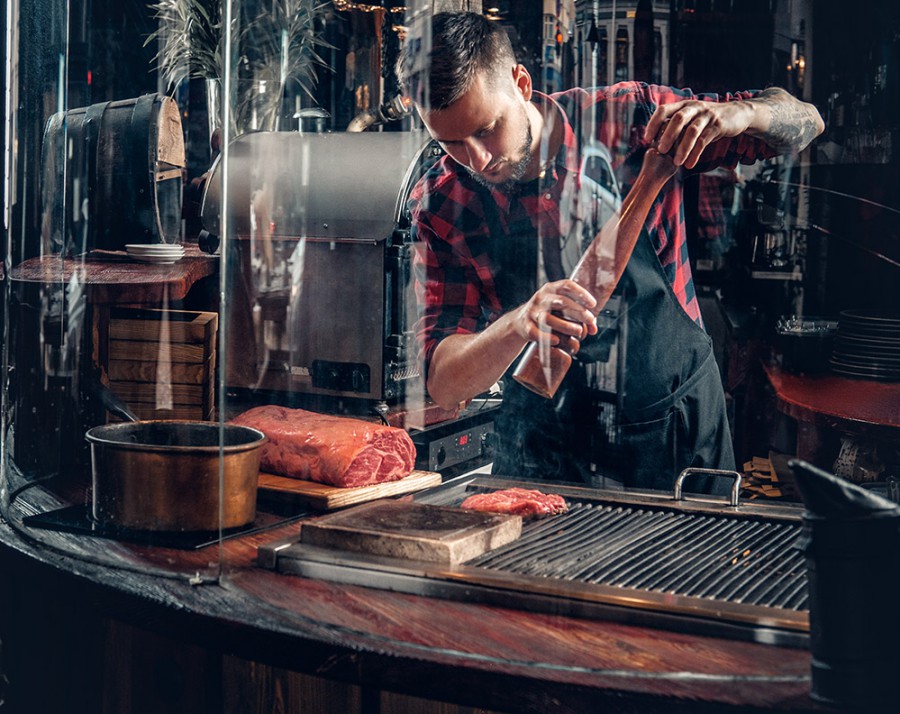 A prestigious World Steak Challenge competition is an initiative aimed at finding the best steak producer in the world. The jury consists of independent industry experts as well as professional chefs. All steaks entered are judged using the following criteria: appearance of products, their aroma, colour, beef marbling, quality of processing, succulence, tenderness and, of course, flavour.
Beef coming from OSI POLAND FOODWORKS first took part in the competition in 2018 in London and right away won the hearts of the jury. Our beef was awarded with two gold medals for Rib Eye Steak derived from Polish breeds of cattle, a silver medal for Fillet Steak and a bronze medal for Fillet derived from heifer.
In 2019 edition, held in Dublin, we doubled the number of awards. The 8 medals we were awarded with (3 gold, 3 silver and 1 bronze), made us the highest ranked participant among our Polish competitors.
The jury decided to award 2 of our products with a gold medal, namely Fillet and Rib-Eye Steak, derived from heifer, as well as Rib-Eye Steak derived from a Polish Black-and-White, Holstein Friesian breed of cows.
Our Striploin derived from heifer, rib eye derived from bull, as well as fillet and rib eye derived from Polish Black-and-White, Holstein Friesian breed of cows, were awarded with silver medals. Last, but not least, our bull fillet received a bronze medal. Altogether, OSI Group Europe won 19 medals in the 2019 edition of the competition.
All of those awards received prove outstanding quality of Polish beef. It shows not only that the cattle it comes from is well taken care of, but also that the animals are bred in accordance with the rules of sustainable development. The animals are fed freely on grass pastures of Lower Silesia and Greater Poland, which together with the precise cuts of experienced professionals working in the slaughtering plant in Chróścina, makes for delicate, fat-free meat, which becomes juicy and unforgettably flavourful during the cooking process.
- We have providing HoReCa sector with steaks for a long time, says Adrian Piotrowski, the management director of OSI POLAND FOODWORKS. One of our clients is a Michelin-awarded restaurant. He proudly emphasizes that being a recipient of numerous awards in Dublin, gave the company a chance to, once again, prove that Polish beef derived from traditional breeds an crossbreeds, can compete with beef around the world.