Flagship Farmers is a programme run by McDonalds, bringing farmers and breeders from around the world together.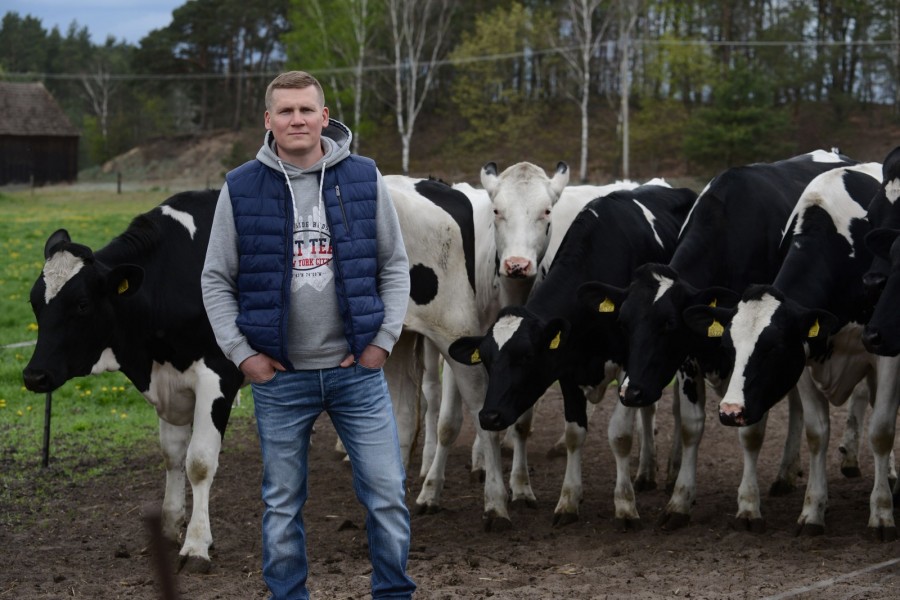 The main aim is to motivate the participants to share their knowledge and experience regarding developing one's own breeding business. What distinguishes McDonald's Flagship Farmers from the other breeders? The awarded businesses operate in accordance with rules of sustainable agricultural production; eliminating the risk of negative impact on the environment, while at the same time, maintaining a profitable position. Each and every Flagship Farmer is perceived as a progress- oriented teacher and a mentor, who constantly seeks new solutions and improvements.
Being awarded with the title is preceded by a long and detailed verification process.
So far, there have been 34 members from around the world, who managed to meet the requirements. In Poland, the search for the perfect candidate took 10 years! With the help of OSI POLAND FOODWORKS, OSI FOOD SOLUTIONS and OSI International Holding, Mr Adam Warnke, from Gajowo, became the 35th member of The McDonald's Flagship Farmer Program. The decision was made by Luke McKelvie, Global Farmer Programme director from McDonald's corporation. Mr Adam joined the association on July, 24th, 2020.
It is great honour and an outstanding achievement to be the second, Polish farmer to be awarded with this prestigious title. As a graduate of Poznań University of Life Sciences, Mr Adam, perfectly combines theory and practise and manages to run a modern, dynamically developing farm focused on cattle farming and milk production.
The idea of the Flagship Farmers Program is to jointly face climate change that significantly affects the global economy, including the supply of raw materials. The key to success is the exchange of reliable information between experienced breeders, farmers and food producers who base their knowledge on their own, many years of experience. It is great news that there is a breeder from Greater Poland among them, and we have our share in this - Marek Dudzinski, OSI POLAND FOODWORKS purchasing director.